Samsung's Unpacked events are arguably the most anticipated in Android. Their S line has consistently ranked among the best in the market however their Korean neighbour LG has been trying to command the world's attention for a while now. Samsung completely changed their smartphone philosophy with the S6 and LG knew that coming into MWC 2016. LG had this one shot to make a statement and the company clearly capitalised on the opportunity. They announced the G5 hours before the S7 which lead to many comparisons during Samsung's unveiling. Both the devices look phenomenal but to determine which one came out on top (at least on paper) we are doing a punch for punch analysis.
Design
Samsung combined what they learned from the S6 and Note 5 and crammed it all into the S7. The S7 at first glance looks identical to the S6 however it is a bit thicker and has a curved back for comfort. The camera hump is smaller too and the device sees the return of dust and water resistance with IP68 certification.
The G5 on the other hand looks nothing like any of its predecessors. LG went back to the drawing board and created one of the most daring smartphones we have ever seen. The G5 has a sort of metal unibody design with ergonomic curved edges and a nice finish but we really are not concerned about that.
What impressed us was the project Ara-esque modular design implementation. LG has successfully managed to build a unibody device with a removable battery and scope for expandable abilities via the Magic Slot. You have to see it to appreciate the genius, only then will the potential truly strike you.
On the design front, Samsung has been outclassed because of LG's innovation and ingenuity.
Camera
We know very well that numbers do not matter when it comes to camera quality, it is a large combination of factors that determines the quality of any image. Having said that, we have our bets on Samsung purely because of their reputation as industry leaders in camera technology.
From what we have seen, LG is using the 16MP sensor found on the V10 for the G5 along with a secondary 8MP sensor in a dual camera setup. Samsung on the other hand scaled down to a 12MP sensor but uses a lower aperture and higher pixel size to capture 95% more light in images than the S6. Their Dual Pixel technology looks promising especially after seeing Samsung's demo at MWC.
Samsung takes this one as LG's dual camera setup seems more like a gimmick than anything else.
Display
Both phones feature quad HD (2k 2560×1440) displays and always on screens. The companies have chosen to implement this feature in different ways but it ultimately boils down to conserving battery by reducing the number of times you unlock the device. The difference in pixel density is insignificant as the S7 has a 5.1 inch screen while the G5 has a 5.3 inch one.
The S7 uses Super AMOLED whereas the G5 uses Super LCD. The ultimate winner of this segment depends on which display tech you prefer more because both the screens look gorgeous.
Internals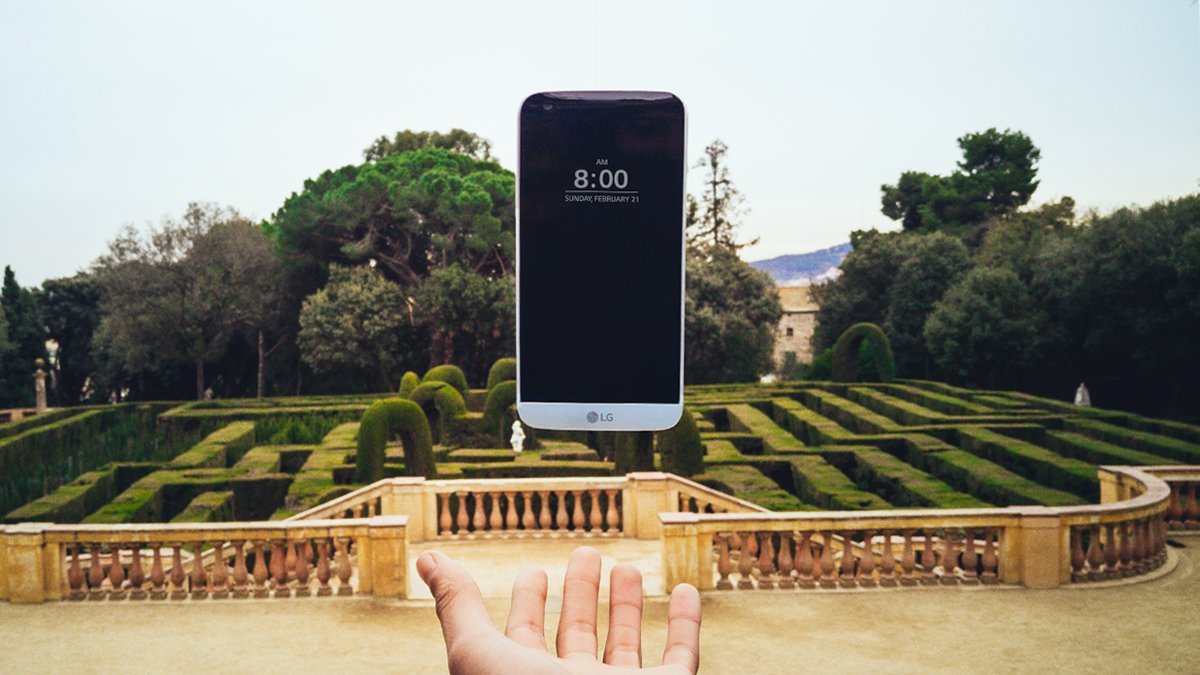 This section is the most evenly matched as both the devices sport a Snapdragon 820, Adreno 530 GPU and 4GB of RAM. Real world performance will come down to software optimization so this section ends up with a tie (for now). Samsung does have a slight edge with their new heat pipe and 3000mAh battery over the G5's 2800mAh battery but a bigger battery does not guarantee better battery life.
Software
Software and UI were not given that much attention on either device this year but both offerings have been streamlined to offer an even faster smartphone. Both devices will ship with Android 6.0 Marshmallow along with their respective companies' skins on top. Right now there is no way to determine how either will hold up in the long run but if their predecessors are any indication, there is no need to worry.
So did LG trump Samsung?
The answer to your question is YES…. and no. LG definitely managed to draw a lot of attention with their modular device but the company has only been able to demonstrate two modules whose prices have not been declared yet. LG is open to offering schematics to third party developers to make new modules but we can not say for certain if this will kick off with much oomph. While the S7 can be considered as Samsung's "s" version (like the iPhone's "s" version), it is a far more polished and tested formula than LG's. The G5 will be the talk of the town for a while after MWC but Samsung's unparalleled marketing muscle will ensure the S7 gets lots of recognition. Ultimately, the support for modules and their cost will make or break the G5. LG has taken a big gamble straying away from their previous core smartphone philosophy but if they play things right, the G5 could be the flagship of 2016.