Google has launched a "Fact Check" feature this past week that will appear in news articles and in search results. It's a tag that will pop up in expanded story boxes with information related to the facts used in the article. It is created to evaluate and then reinforce the authenticity and accurateness of the information in those articles.
This feature, currently only available to the US and UK, was announced amid a presidential election that is bombarded with lies, wrong information and misinterpretations. It makes sense to think that a lot of people derive this information from the internet, which makes it the responsibility of mega information store houses, such as Google, to do their best at orienting their users to legitimate and authentic information. And so Google has been doing. But politics, perhaps the initiator, is not the only focus of this feature. Misinformation can be in a lot of places these days and it can spread like wild-fire in a matter of moments.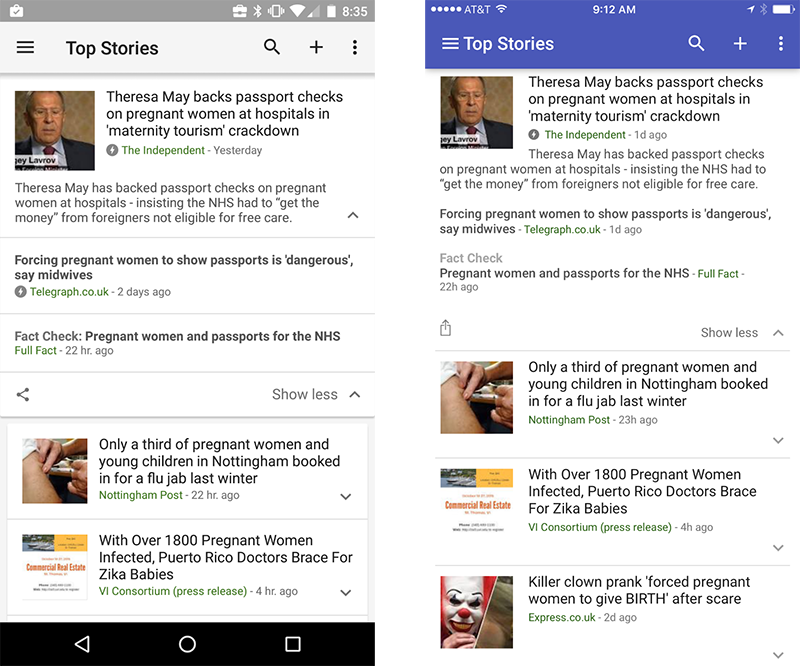 In large articles, the readers may sometimes not have the time to go through every detail. That's where fact check has another use. It will help users find facts quicker that will either give them the information they need or tell them about any particular bias the writer might have.
Google said that it will be using its own "Claim Review" process algorithm to identify facts that are coherent with the article at display and then provide sources with relevant information. As to how many of these fact checking websites/algorithms will be used it currently unknown, although, Google has published invitation to other websites to be included into its search results. Google says, Fact Check is an effort to divide the "fact from fiction" and "wisdom from spin."
This feature will be available to Google News and Weather on their websites and also on their apps on both IOS and Android.