The Government has announced a country-wide complete lockdown also known as a "shutdown" from 1st July, Thursday. This means yet again, we are compelled to stay indoors and as a result stall our outdoor activities until the lockdown is removed. However, there are many ways you could utilize your time in quarantine and this article will list a few of those ways.
1.Learn a new Language
Knowing multiple languages can give you a big boost in life especially in the corporate world. Knowing languages like Mandarin, Arabic or just brushing up on your English skills will add a lot of value to your character and also to any job  that you might apply for in the future. Don't know how to get started? No worries! You can learn almost any language that exists and get certified as a fluent speaker of that language by visiting www.duolingo.com or by downloading the app on your phone. Duolingo is a free and fun way to learn a new language and any progress you make will be rewarded with lingots which you can use in the shop for purchasing power ups. The walkthroughs are very simple and easy to understand and with the right bit of practice and determination, you can learn your dream language just by sitting at home.
2.Movies and Documentaries
Movies are a great way to spend some quality time in general and with the shutdown on the horizon, you should start listing movies that you have been wanting to watch but couldn't manage the time due to your busy schedule. Movies like Heat, L.A. Confidential, No Country For Old Men are movies you could add to your list if you haven't watched them yet. Movies will help you speed run through your boring quarantine days and also experience different emotions in the process which will keep your mind occupied with many "what ifs" and "whys". Besides movies, you can also watch different documentaries pertaining to sports or to different world events such as the world war. Documentaries help you know more about a certain topic or an event and it will definitely fuel your hunger for knowledge and allow you to spend a quality time in this quarantine.
3. Podcasts
With a similar format to talk radio, podcasts usually feature a host or hosts discussing the subject at hand. That can range from news to cooking, interviewing special guests or each other, sharing personal stories, performing an audio play, or some combination of all of the above.Podcasts are a great way to know what other people think about a certain topic.You may also happen to learn a thing or two out of them and spend your leisure time gaining knowledge and at the same time entertainment.You can listen to podcasts on YouTube and Spotify on a variety of topics which you will find interesting.
4. Gaming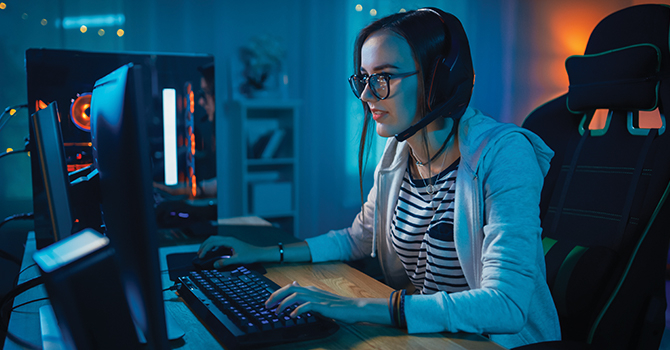 If you are an avid fan of video games then this "shutdown" could be a blessing in disguise for you. Indulge yourself in your favorite video game and have that long gaming session that you have been wanting for so long. You would be delighted to know that the steam summer sale has just started and will last until July 8th so you could add some games to your collection and beat them as you stay home and isolate yourself from the outside world. If you play multiplayer games such as Valorant, you could learn new lineups for certain agents or work on your current ones in the extra free time besides grinding for a better competitive rank. These lineups will make your gameplay much better and greatly increase your chances of winning.
5. Video Call Friends and Family
The Shutdown means that you won't be able to go out and meet your friends or family. However, you can use your electronic devices at home and still meet them virtually via video and voice calls. While this may not be the real thing, it is the closest thing to meeting them in real life and therefore you may feel a little less isolated or alone as you share a precious moment with them amidst all the stress and negativity. Your days will become brighter than they would if you couldn't see your family or friends for a very long time.
6. Take a break from technology
While this may be the most controversial way, you'd be surprised how you would feel going a few days without using technology.You will start to experience the small things in life such as the scenery outside your room or simply the water that goes down your throat.
The time you had previously spent on social media can be spent on reading books or learning how to cook.Refraining from using technology for a few days will make you appreciate the existence of it as you will not be using it for some days and you wouldn't be able to get things done which you would have otherwise with technology.
Regardless of all these activities, it is important to stay home and stay safe so that more lives are saved and the daily number of coronavirus cases are stemmed. Hopefully very soon we will be able to head outside and get on with our lives again.