Privacy is something that as technology progresses we worry more and more about. Smartphones and their operating systems are designed by the large tech companies to leech as much data and information about users as possible. Nicholas Merrill, previously owner of an internet service providing firm, has started a not-for-profit education and research organization called Calyx Institute which, as the name suggests, created the Calyx Operating System.
The Story behind CalyxOS is quite interesting. The FBI once came knocking at Mr Nicholas' door and asked for his internet company to give up some private data about some of the company's customers. Calyx rejected their request and instead decided to sue the FBI and won the lawsuit. He then came up with Calyx Institute with the belief that privacy should be everyone's right.
So how does CalyxOS compare to Android? Well, CalyxOS was built centred more on privacy. It uses something called microG which acts like a fake id for the phone and registers the phone as a Google device. This means you can access google play services just like you would in an Android phone. However, there are changes made to this as well. Instead of the Google play store, Calyx brings two other play stores, aurora and F-Droid to the table. They let you download apps just like the google play store but with no risk of tracking or data leakage. Google Chrome is removed and replaced with Chromium which allows you to browse the internet safely and securely while providing you the same experience as Google Chrome. Calyx also comes with a free VPN to mask your internet activity or let you watch a show that may not be available in your area. Google maps has been replaced with open street maps and google drive seed vault which backs up all files on a local usb device.
CalyxOS uses signal instead of the pre-installed app to make phone calls or send text messages which can often be tapped by authorities for surveillance. Signal uses end to end encryption which makes phone calls and text messages protected from external influence. Emergency contact numbers like child support, Suicide prevention help line etc are removed from the call logs after the call has been made in case someone snoops around your phone.
The operating system also has an internet firewall for you to block off communications with Google. For example, you can use your camera software and you may be skeptical that "someone" might be spying on you through the phone's camera. You can use the firewall to cut access to Google and capture your beautiful moments without any worry.
The OS also provides the user a lot of control over what apps can gain permission to access the internet or the camera. Apps won't automatically have permission to access the internet and acquire private data. The OS keeps record of how many times an app has requested access for permission. Apps asking a suspicious number of times to access permission can be removed.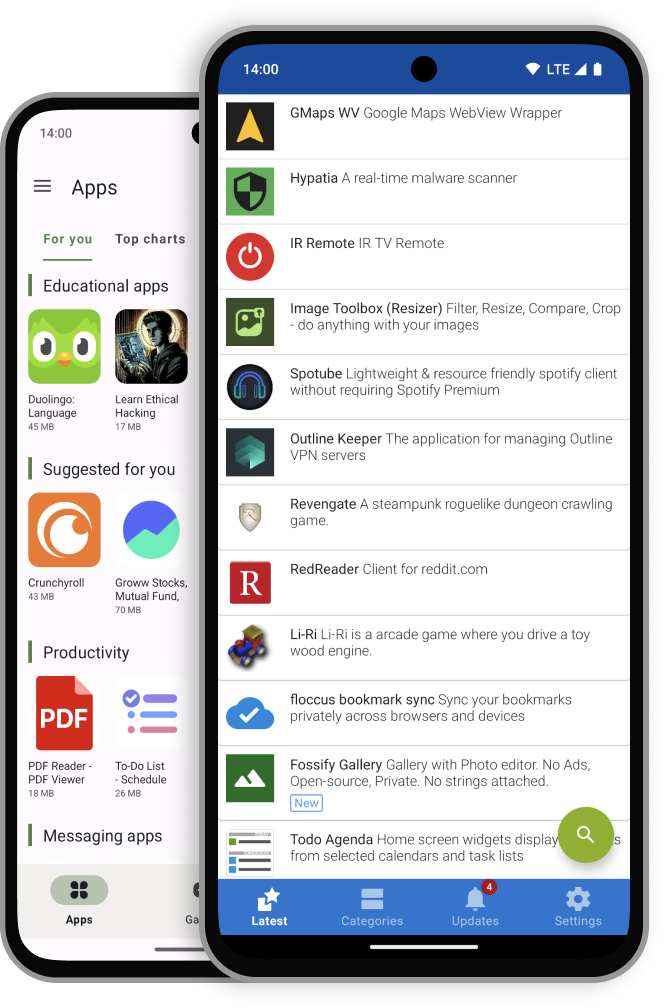 It comes with a panic button which you can use by holding your power button and pressing it. The button allows you to hide specific text messages, delete apps or even initiate a factory reset if things get too hairy with privacy.
As for its user interface, it looks alot like a run of the mill smartphone. The icons are different but can be customized to look like any other phone company. The OS is also open sourced, ensuring complete transparency with the user.
In the end, all this security and privacy may not be desired by the general public. The operating system could serve a select few people who are very security conscious. But the rest of us would be okay using Android knowing that the data that they siphon off our activities may not be used on us and there not pose much of a threat to us. Calyx Institute would also find it very difficult to compete with Google, a multibillion dollar company. Not a lot of people know of the CalyxOS as of today. The fact that CalyxOS is open source may not help those who are digitally illiterate clear their doubts about the trustworthiness of Calyx. On the other hand, Android has quite a great image in the eyes of the consumers, most of whom have been using it for years now. The OS runs properly only on a select few phones at the moment, the list attached below.
So the answer to whether CalyxOS is the " Android Killer" is that it seems very unlikely at this moment. Fast forward ten, twenty years, it may supersede Android as we entangle ourselves more with cyberspace.