More and more of our time is spent on the web. We work, bank, shop and even socialize online. With so many of our everyday activities being accomplished digitally, we are exceedingly vulnerable to criminal cyber attacks.
Recently, the internet world has been abuzz about a new form of attacks that primarily target government and corporate infrastructure. Names that have become of primary interest to online security specialists include Stuxnet, Duqu and Flame. These are malware programs that have been recently discovered making rather large-scale attacks on corporations, governmental organizations, educational institutions and even private individuals.
Flame malware, for example, was discovered in May 2012. At the time, it was estimated to have affected 1000 computers in the Middle East, Asia, North America, and Europe. As research has been conducted on this highly complex program, however, it has been discovered that Flame is not the most recent of the threats managed by its command and control servers. There is evidence that yet another threat is currently active on the internet.
The existence and continuing emergence of new cyber attacks has implications for the everyday web user.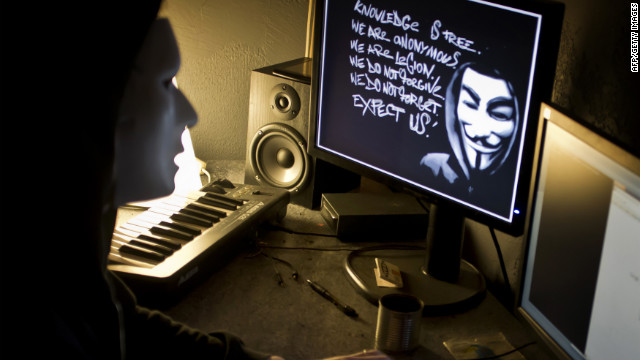 Cyber Attacks are becoming more advanced.
Vincent Weafer, Senior Vice President at McAfee Labs has stated, "Increasingly, we've seen that no organization, platform or device is immune to the increasingly sophisticated and targeted threats. On a global basis, we are conducting more of our personal and business transactions through mobile devices, and this is creating new security risks and challenges in how we safeguard our commercial and personal data."
As these more sophisticated threats are discovered and researched, they will be reverse-engineered to learn their techniques. This information will become public knowledge. The good news is that this allows security software developers to use it in creating better protection. The bad news is that cyber criminals can also use these innovations in future malware attacks on businesses and consumers.
You should be reasonably protected as long as you keep your security software updated. That requires some vigilance on the part of the everyday web user.
Personal Accounts are already being affected.
In recent weeks, there have been reports of various attacks on large corporations that have affected personal accounts on the internet. Six major U.S. banks had their websites jammed by hackers which kept customers from logging in to their personal or business accounts or paying bills online. The banks affected were Bank of America, JPMorgan Chase, Citigroup, U.S. Bank, Wells Fargo and PNC. Additionally, Google has issued warnings to many of its users regarding state-sponsored attacks that may affect their personal accounts on Google Chrome and Gmail, which are used by over 400 million people.
Cyber Attacks on Government Infrastructure affect our everyday lives.
Perhaps the major implications foreseen from these attacks are those affecting infrastructure including electricity grids, water supplies and computer and cell phone networks. If the digital world is disrupted by one of these attacks, real lives are disrupted. Our everyday activities seem inseparably connected to the internet. Also, as the government seeks to pass legislation that will prepare the country for retaliation on cyber attacks, there is the challenge of protecting online privacy for individuals and businesses while guarding national security.
Some basic ways to help protect your personal accounts and computer from such Cyber Attacks.
For each online account, create a unique password that has a good mix of capital and lowercase letters, as well as punctuation marks and numbers.
Enable 2-step verification as additional security.
Regularly update virus and spyware protection, your browser, operating system, plugins and document editors and conduct regular or     continuous scanning.
Use caution when downloading attachments or following email links.
Keep your firewall turned on.
Turn off your computer when not in use.
Make certain that the sites you visit, especially where personal information is exchanged, have an encrypted connection (https).
Educate yourself and others who use your computer or network, and create a set of rules for everyone to follow.
Image Source: CNN
Author Bio
 Rick Delgado writes about the corporate efforts in encryption management in Venafi