This is a Sponsored post written by me on behalf of DISH. All opinions are 100% mine.
DISH, named co-winner of the Best of Show in CES, is undoubtedly one of the most greatest satellite TV providers for the people living in the US. The reason for its acclaim is not because of the number of channels they have but the range of features they provide to the customers.
Unfortunately, as I do not live in the US, it was not possible for me to try out the service but from what I have heard from most of my friends, it is amazing. Most of the households in the US are beginning to own more than one TV and most importantly,there's smartphones and tablets. A family of five in the US are most likely to own at least two TVs and other notable devices. As gadgets are on the rise in the households, so are the demands.
Long are the days gone where the family would gather around the TV in the living room and watch their favourite shows.
In today's world things are different. They love to explore the cyberspace from where ever they are.
Who imagined that one day you would be able to grasp the internet in your hands? Let alone, watching your favourite program on your smartphone or tablet?
DISH is looking forward to quench the thirst of the ever increasing demand of mobile video consumption. With already 14 million people subscribed to their service, this does send a good message to those who haven't availed the service yet.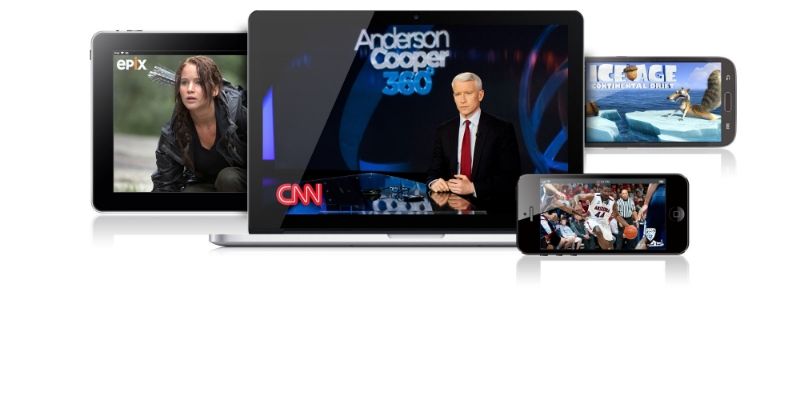 Apart from satellite TV service, Dish also has another notable service known as Hopper. Hopper is a Whole-Home HD-DVR which is only available from DISH and lets you watch live and recorded TV shows anywhere! Be it your tablet or your smartphone and of course your lovely television.
All of us hate commercials, don't we? Now with DISH Hopper, once you start watching a recorded TV program, you can instantly skip through commercials by using AutoHop! Saves time!
Having three favourite programs running at the same time? No problem! With DISH Hopper, you will be able to record not 3, but 6 programs at once during prime-time and store up to 2000 hours of your favourite shows.
Some features you might want to look out for:
DISH Anywhere: This gives you the opportunity to watch your favourite TV program in your smartphone, tablet or even your computer. Simply turning your devices into portable TV. Good thing, there's an app for this for both Android and Apple devices which manages the recording of your favourite programs. Without any additional charge, DISH anywhere is included in every DISH subscription.
Hopper Transfer: If you are on the road or flying to some place, you have the ability to transfer your DVR recordings to your iPad or Android device and watch the videos without any internet connection! How awesome is that?
AutoHop- As mentioned earlier, you can easily skip commercials in the recorded primetime TV on FOX, CBS, ABC and NBC.
Primetime Anytime- Record upto 6 different shows at the same time during primetime giving you three hours of on demand primetime ABC, CBS, Fox and NBC programming available to you for upto 8 days from initial date
Whole-Home HD DVR Functionality- Hopper gives you the opportunity to have full HD DVR functionality on every TV you have. This makes it possible to pause, rewind, record live TV and access your DVR Library on all TVs.
All these great features are included in package and starts at an affordable rate at $24.99 (for 12 months with 24 months commitment. Restrictions Apply.
If you would like to get daily updates from DISH, do not forget to LIKE DISH on Facebook and Follow DISH on Twitter.
Are you using this great service? Let us know in the comments below